Hanalei Spirits Distillery
www.hanaleispirits.com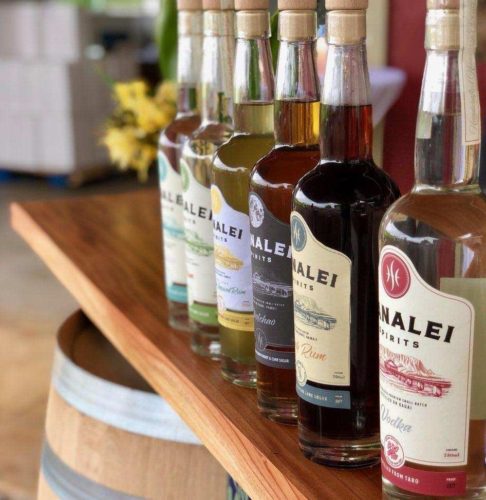 Gathered From The Land
Crafted By Hand
Join our Hanalei Spirits Ohana!
We are a premium small batch craft distillery dedicated to producing tasty award-winning spirits using locally sourced ingredients. Our specialty spirits correspond with our local growing season. Make sure to try our local favorites including our Taro Vodka, Traditional Hawaiian Okolehao and Lililikoicello. Some of our traditional Hawaiian methods date back 1790's when sailors stopped in Hawaii and ran out of RUM. Aaaarrrrgggghhhh! What did they do? Join our Hanalei Spirits Ohana and find out.
We are a family run distillery that adds personal attention to each product as it moves from the farm to the bottle. Hanalei Spirits line of craft spirits can only be found in select retail stores and restaurants on the island of Kauai. Make sure to capture the Hanalei Spirit while on our beautiful garden island.
No Tasting Room as of yet but check in with us regarding the status!