Hanalei Spirits Distillery
www.hanaleispirits.com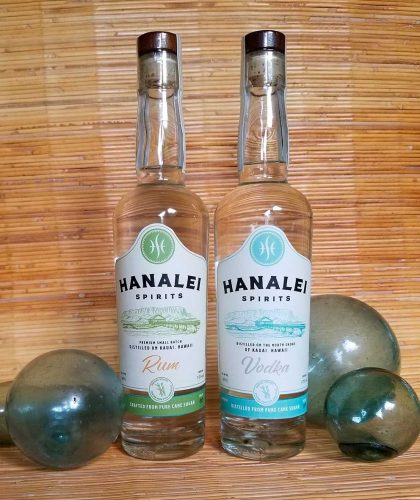 Gathered From The Land
Crafted By Hand
Aloha, we are completely family owned and operated premium craft distillery on the north shore of Kauai. Keep a lookout for our Hanalei Taro Vodka made from local taro grown in our very own Hanalei Valley.
By using produce grown on our family farm to working with farmers island wide, it allows us to capture the distinct flavor of our island's abundant bounty. We hope to do our small part to help maintain a healthier balance between Hawaii's rich history in agriculture and our dependence upon visitors. Small steps like these can help keep Kauai our "garden island" a unique and sustainable island home. Look for our island spirits in retail stores around the island.
From our 'ohana to yours. Enjoy!