Kauai Gardens
www.kauai-gardens.com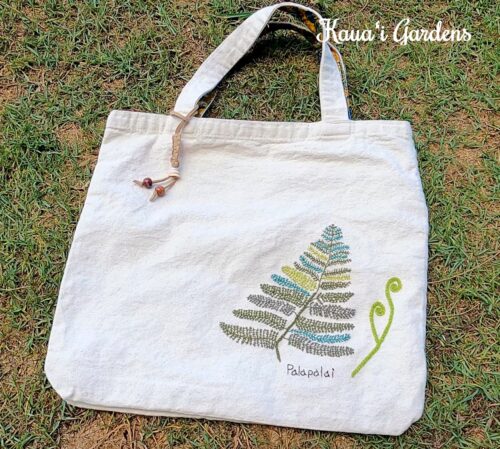 Love your Gardens.
We make hand embroidered art and items with much Aloha spirits.
Started making cotton hand embroidered items since 2015 on Kaua'i.
Main products:
– Kaua'i Native Plants' Botanical Tote bag
– Love & Smile Pouch
– Maika'i Kaua'i Tote Bag
– Cotton Pua'a Doll
– etc.
All products are made by the owner with special care.
As it is takes long time, we can not produce many items at once.
But every items are original and unique.
I love native plants, and especially Kaua'i endemic and endangered native plants.
Please find your favorites, and if you love it, please send your love to the others. Mahalo.
For order, you can visit our website or contact us directly with e-mail.
Special order will be accepted.
Please let us know your plants, and let us know how it would be on the items.
Aloha.