Puka Surf Co.
www.pukasurf.com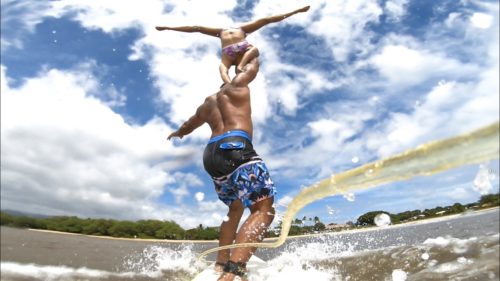 Aloha! My name is Krystl Apeles and I grew up on the beautiful Garden Island, Kauai.
I have a BA in Apparel Product Design and Merchandise. I am also a professional 3X World Champion Tandem Surfer. The ocean is my biggest inspiration and I want to share the beauty of surf and travel through Puka Surf Co. I design apparel, swimwear, bags, and so much more.
Puka Surf Co. designed a fully solar powered mobile pop-up shop as a testament to it's mission which is to make and support businesses that bring richness to life. Where true richness is only measured by the quality of our relationship with earth and its resources.
Support local and shop online. Surf on over to da website www.pukasurf.com
Shop happy and stay stoked my fellow humans
Puka Surf Co. Hawaii
"Rich is the life you live"