Alakoko Shop
www.alakoko.com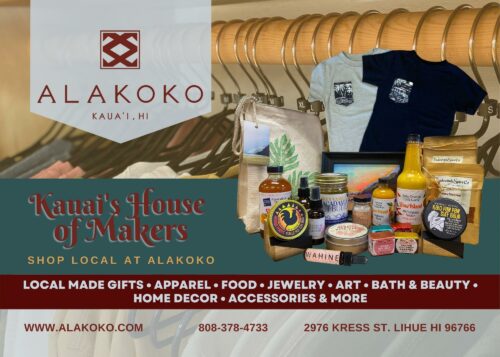 Located in Downtown Lihue, near Hamura Saimin, Alakoko offers a wide selection of locally designed and handcrafted products. As a non-profit we strive to strengthen Kauai's circular economy and the connections of small businesses with the community. All purchases directly supports each of our makers.
Visit us in shop or online for a genuine and authentic local experience at Alakoko.
Hours of Operation:
Monday 10-4
Tuesday Closed
Wednesday 10-4
Thursday 10-4
Friday 10-6:30
Saturday 10-6:30 (Night Market days 12-8pm)
Sunday 10-4
We also host the Downtown Lihue Night Market every second Saturday of the month on Kress St. from 4-8pm.