Hawaiiancheckers.com
www.hawaiiancheckers.com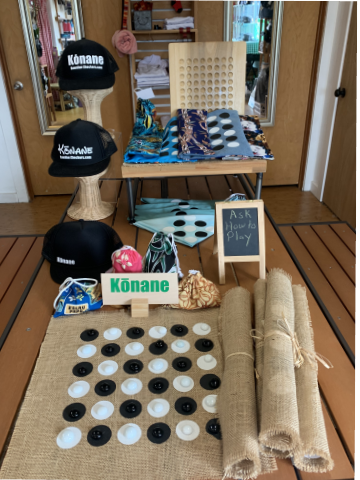 If you love strategy games, you're going to love Kōnane. This ancient Hawaiian strategy game is fun to play and easy to learn.
Our most popular product is the Holoholo Papamū, which was designed by Uncle John Kaohelaulii to ensure that students are playing Kōnane right. They come in fun colors.
Since 2011, Uncle John has been teaching Kōnane at Kaua`i events, schools and doing workshops for organizations all across Kaua`i.
We provide a free Zoom lesson with each Papamū purchase. We also provide classes and workshops as part of our Hawaiian cultural class series. If you are interested in a Zoom event call us at (808) 822-2180 for more info.
We also sell Kōnane inspired t-shirts and hats for those Kōnane player's who like to excel in their game and proud to show it.