Kione's Prism Jewelry
www.prismjewelry.com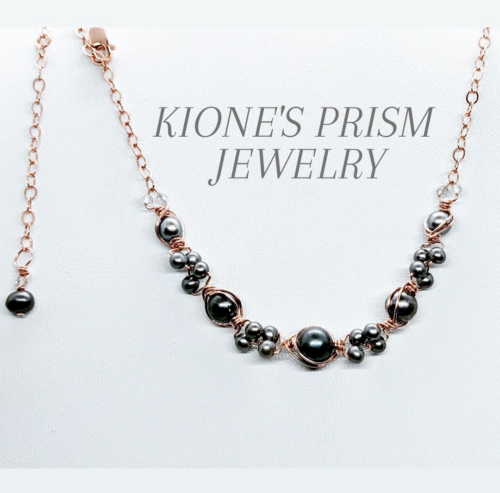 Unique handmade designer jewelry from high quality Gemstones, Pearls, Sterling Silver & 14kt Gold Filled. Customs. Wholesale & retail. 14kt Gold customs.
Island-inspired creations, created on the beautiful island of Kaua'i by Kione. She's been a passionate jewelry maker since the age of four, over 50 years. Kione takes great pride in her workwomanship and the quality of the components.
Kione's Prism Jewelry is currently available at the following Kaua'i retail locations:
• Big Blue – Old Town Kapa'a
• Cane Field Clothing – Gaylord's – Lihu'e
• Captain J's – Ele'ele
• Hawaiian Artisans – Coconut Marketplace, Wailua & Koloa town
• Sway Hanalei
Kione vends in person at several local craft fairs: (More fairs listed on FB&IG)
• First Hawaiian Church (Kapa'a) 1st Saturdays 3pm-9pm
• Princeville Westin – 2-7pm Tuesdays & Thursdays (weather permitting)
• EVERY Wednesday (weather permitting)1-5pm. The Makai Music and Art Festival. Makai Lawn, Makai Golf Course. At the corner of Ka Haku Road & Liholiho Road, Princeville.
Mahalo (thank you) for your interest in my creations.
Blessings & Aloha!
🪷💜🪷
~ Kione ~