EmiliaK
www.emiliakjewelry.com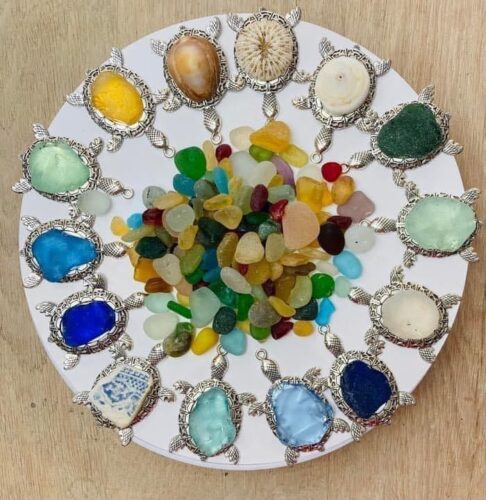 EmiliaK (14) makes Sea Glass and Shell Jewelry with treasures found in nature on Kauai. From Trash to Treasure. Made with Aloha in Paradise.
EmiliaKJewelry.com
Etsy.com/shop/EmiliaKJewelry
I am EmiliaK. I am a 14 years old girl from Kapaa and I love Kauai. I make art and jewelry with treasures I find in nature on Kauai such as sea glass and shells, and seeds. I have always loved being in nature and finding treasures. I started my first business when I was 8. When the pandemic started in 2019 I started making more jewelry and art to sell to raise funds to buy food for my food pantries. I raised over $20.000 for food for those in need and events to uplift those in need of that. For my effort I received a gold award from the President and got awarded top 50 World Youth Influencer. Kauai has generously given me natural material that has been transformed from trash (old bottles) to treasures by decades of tumbling on a beautiful beach. I love to create jewelry for you to be able wear a true treasure from Kauai.