Island Bow Works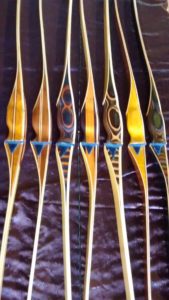 Beautifully handcrafted custom built longbows. Excellent for hunting, target shooting or as a spectacular piece of art to hang on your wall. They are as functional as they are elegant.
Place a special order or check on the assortment of stock bows on hand.
E-mail or call for more information.