Kiki Brock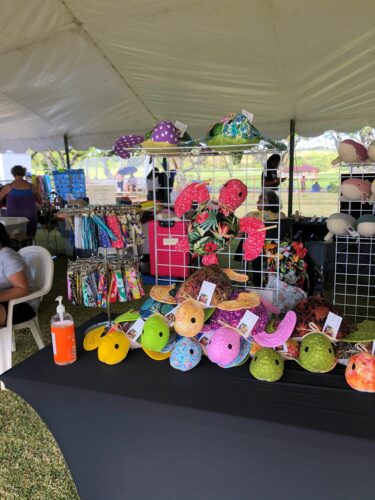 Aloha from 'Ele'ele!
Born in Honolulu and raised all over, I have always been an avid "maker of things" – friendship bracelets and tie dye t-shirts to bead weaving and needlepoint. Eventually, I combined my passion for handcrafts with my love for nature as a florist and lei maker.
After having children, I also became a maker (and fixer!) of "keiki things," most notably stuffed animals. Everything I make is inspired by my family and friends and anyone who has known me long enough is sure to have many of my craft experiments lying around!
Mahalo nui loa for supporting handcrafts and allowing makers like me to continue doing what we love to do…I hope to see you at the next craft fair!!