Akialoa Wellness
akialoawellness.com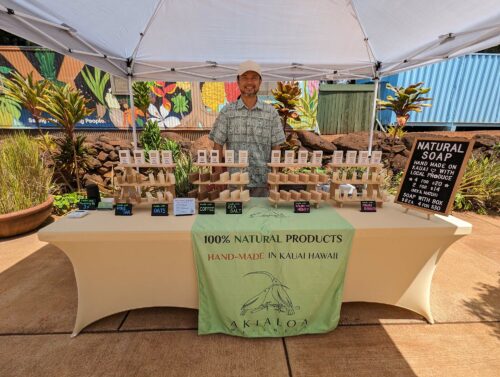 NATURAL SOAP MADE IN KAUAI, HAWAII
Made with Local Produce
Tired of strong artificial scents from your soap? Does your skin feel dry after showering? Does residue make you feel unclean?
Use our soaps made with Kauai local produce such as honey, ginger root or sea salt. The moment you use our natural soaps, your skin will reveal the difference.
100% Natural Ingredients
Hand Made in Kauai
Free of Artificial Fragrances & Colorants
Our Promise
Our products are made with all natural ingredients. We don't compromise when it comes to choosing ingredients. Even for less than 1% additives, we refuse to use artificial chemicals. We have been practicing meditation and yoga for more than 15 years and are well aware of how the chemicals affect our body and energy.
Our vision is to connect people to the life source through our products. Nature and its elements are the most powerful energy sources to us. When we make our products, we infuse each and every product with the best intentions for our customers.
Visit our Online Store 🧺
https://akialoawellness.com